North American Arms Mini Revolver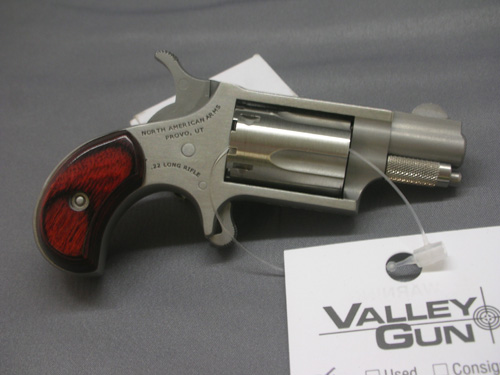 When your personal protection needs are "Up Close and Personal," you will be glad you chose the North American Arms Mini Revolver! When your other carry firearms are too big and bulky for the occasion, this one is always easy to onceal. (If you have a valid concealed carry permit – of course) Available in 22 long rifle or 22 magnum versions, you will love the compact design of this piece.
Price: $259.95 in 22 long rifle
Price: $269.95 in 22 Magnum
Sig Sauer P238 .380 with Hogue G10 grips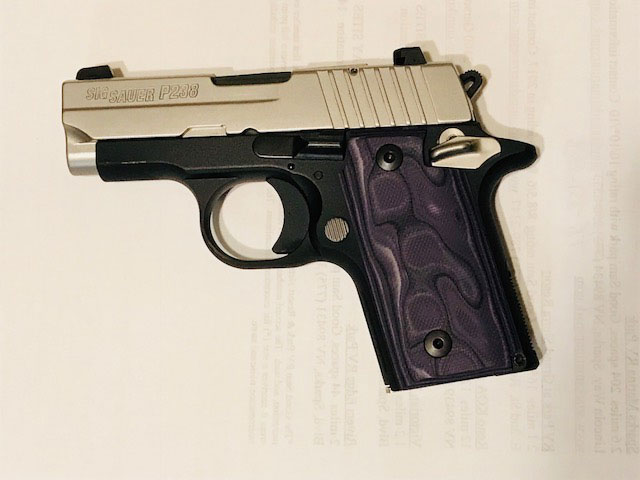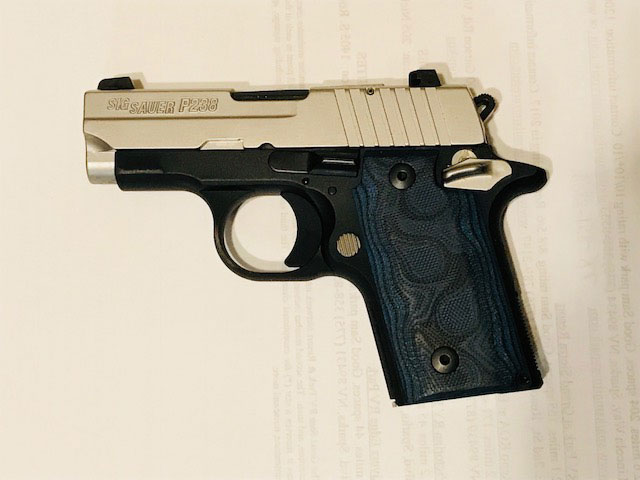 SIG Sauer® P238 Centerfire Pistols
SIG Sauer performance in a subcompact carry gun
All-metal frame for dependable durability
Adjustable, removable SIGLITE Night Sights
SIG Sauer's single-action subcompact P238 Centerfire Pistols chambered in hard-hitting .380 feature anodized-alloy beavertail frames and rugged steel slides for lightweight dependability shot after shot. Measuring a mere 5.5″ long and less than 4″ high, they're easily concealable and comfortable to carry. SIGLITE® Night Sights are removable and adjustable for on-target accuracy. Includes lockable hard case.
Price: $699.95
Price: $739.90 with Hogue grips